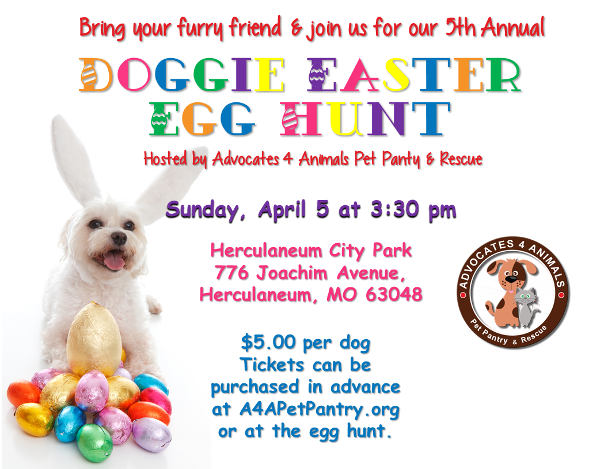 Doggie Easter Egg Hunt Rules
All dog handlers must be over the age of 16.
Participants must pick up after their dog
Dogs must have current shots.
Dogs must be in a stable state of health to hunt for eggs.
All participants must sign the Waiver/Release
All dogs must be kept on a maximum 3 foot leash, at all times.
Female dogs in heat, will not be allowed to participate
Dogs whose behavior is unruly or might prove be hazardous to participates, other dogs or spectators, will be asked to leave the Doggie Egg Hunt premise, at the sole discretion of the event coordinator.

NO REFUNDS GIVEN
All dogs handlers must comply with site location rules not listed above